ICBR & MSFU Sign Memorandum for Scientific Research Cooperation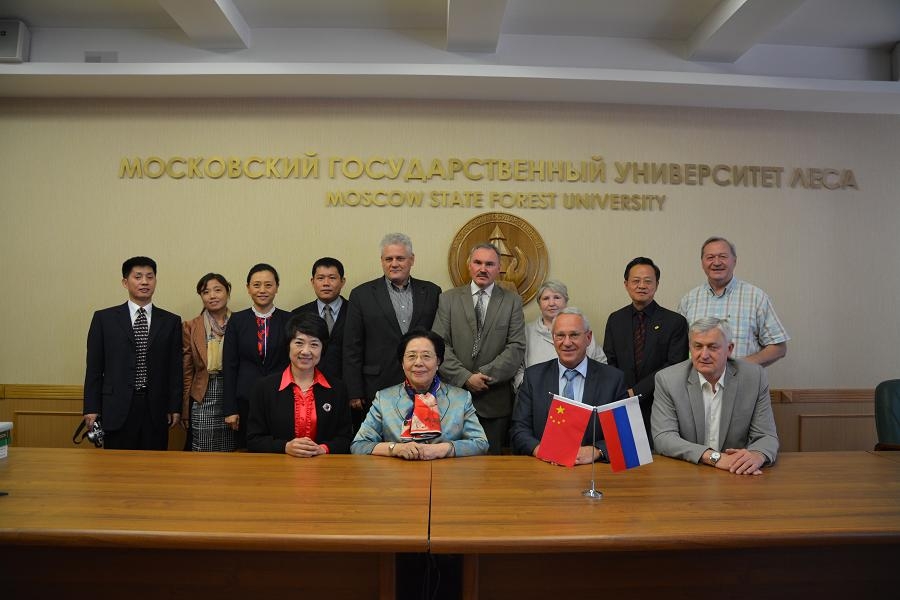 On August 21st, 2015, Jiang Zehui, the Vice Chair of CPPCC Committee of Population, Resources and Environment, Co-chairperson of International Network for Bamboo and Rattan (INBAR), Director General of International Centre for Bamboo and Rattan (ICBR), headed a delegation to Moscow State Forestry University (MSFU). MSFU President and Professor Victor Sanaev warmly welcomed the delegation while deputy president in charge of international affairs generally introduced MSFU teaching and research. Jiang Zehui expressed her gratitude for MSFU's invitation and reception. She then introduced the organization, research facilities, R&D team and major research areas, especially the key research work in bamboo genomic sequencing, high performance wood-bamboo composite, as well as the manufacturing and application of the green construction materials of wood and bamboo in ICBR during the past five years. Director General Jiang Zehui and President Victor Sanaev signed the Memorandum of Understanding for Scientific Research Cooperation on behalf of the teams. The two parties will strengthen scientific cooperation and communication in processing, breeding and genetic improvement in bamboo and wood as well as city forestry. The delegation also visited the wood science laboratory in MSFU.
As one of the world's famous forestry universities, MSFU is Russia's forestry talent cultivation center and scientific research center. It has 14 departments, 60 teaching and research offices, 3 research centers and more than 10,000 students.