ICBR Signs the Letter of Intent with Forest Products Laboratory-Forest Service,USDA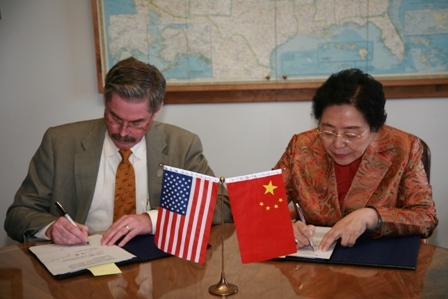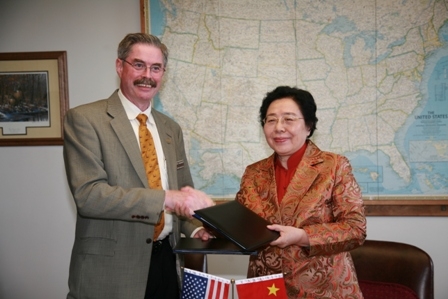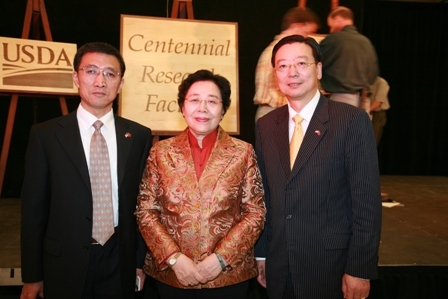 Prof. Jiang Zehui, Vice Chair of National Committee of Population, Resources and Environment, CPPCC, Director General of ICBR signed the "LETTER OF INTENT Between the STATE FORESTRY ADNIINISTRATION OF CHINA, INTERNATIONAL CENTRE FOR BAMBOO AND RATTAN And The USDA, FOREST SERVICE,FOREST PRODUCTS LABORATORY" with Mr. Christopher Risbrudt, Director of the Forest Products Laboratory, Forest Service, U.S. Department of Agriculture in Madison on 23rd June 2010.The purpose of this Letter of Intent is to promote the research collaboration between the two parties. ICBR will collaborate with the U.S. Forest Service in the way of exchange of academic information, data, related documents and research results, exchange of specialists, joint research, development and experiment, training and special short-term academic programs.
Prof. Jiang Zehui has also attended the ceremony of the 100th anniversary of the Forest Products Laboratory during the visit. Mr. Yang Guoqiang, consul general of Chinese Consulate-General in Chicago has accompanied the Chinese delegation and taken part in all the activities.