Jiang Zehui Meets Technical Delegation of South Africa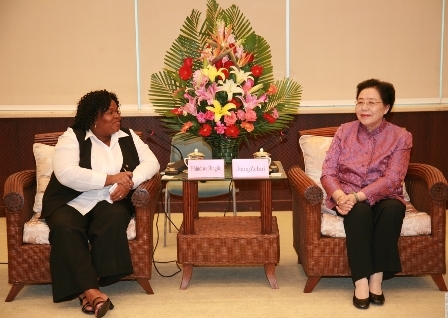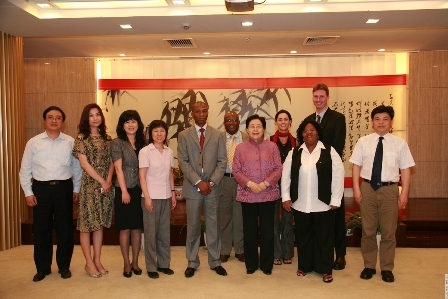 Prof. Jiang Zehui, Vice Chair of the National Committee of Population, Resources and Environment, the CPPCC, Co-chair of INBAR Board of Trustees, Director General of ICBR met 6 technical delegates from the Department of Agriculture, Forestry and Fisheries, The Republic of South Africa on 24 May 2010. Prof. Yue Yongde and Prof. Fei Benhua, both Deputy Director General of ICBR and the heads of departments of ICBR attended the meeting. The situation of scientific research and national&international training of ICBR were introduced to the delegates. The two sides exchanged opinions and held in-depth discussion on issues of forestry technologies such as bamboo forest cultivation, processing and utilization of bamboo and the development of bamboo industry.

Prof. Jiang Zehui extended warm welcome to the delegates. South Africa is a country with the superior natural conditions and rich biological species, where the potential of forestry industry development is very huge. As the big developing countries, both China and South Africa have the good basis and common interests to extend the areas of cooperation, she said. She hopes the two sides could share forestry information and resources and establish the partnership in the near future. The issue of South Africa joining INBAR as member country was also discussed between the two sides.