Ambassador Yuji MIYAMOTO visits INBAR Headquarters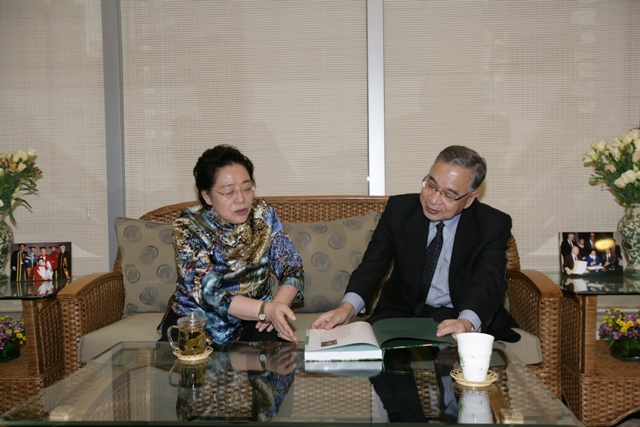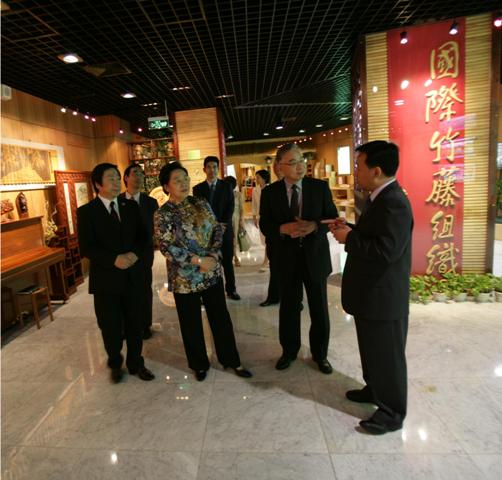 Led by H.E. Mr. Yuji MIYAMOTO, Japanese Ambassador to China, the delegation visited INBAR Headquarters on 12 June 2008. Madame Jiang Zehui, Vice Chair of Committee of Population, Resources and Environment,CPPCC, Co-Chair of INBAR Board of Trustees, attended the meeting. The two sides held cordial and friendly talks.
Madame Jiang Zehui extended her warm welcome to the Ambassador. She said that the two countries are close neighbors separated only by a strip of water, have a long history of cultural exchange, and profound friendship between the peoples. After the Wenchuan earthquake, Japanese government has provided kind assistance to China. Madame Jiang expressed her admiration and gratitude for the efforts made by the Ambassador.
H.E. Mr. Yuji MIYAMOTO expressed his heartfelt condolences to Sichuan victims. He hopes they could re-build their homeland at an early date, and the friendship between the two peoples evergreen.
During the meeting, Madame Jiang gave an introduction to INBAR. She said:"Ever since the establishment of INBAR, Japan has been concerned about the development of INBAR as an observer country. Japan is a bamboo and rattan consumer country, and also a developed country in science, technology and culture in Asia. With its abundant bamboo resources, Japan could play a great role in the development of bamboo and rattan recourses and product trade, which contributes to the poverty alleviation of the underdeveloped bamboo and rattan producing countries." Madame Jiang Zehui presented Bamboo and Rattan in the World, Bamboo's Verve and other literature in the field of bamboo and rattan to the delegation.
After the meeting, the delegation visited the Bamboo and Rattan Exhibition Hall and Key Laboratory of Bamboo and Rattan accompanied by Madame Jiang.
Mr. Wu Zhimin, Deputy Director General of INBAR, and Prof. Yue Yongde, Executive Deputy Director General of ICBR also attended the meeting.