ICBR Will Donate a Batch of Bamboo Pre-Fabricated House to Quake-hit Regions in Sichuan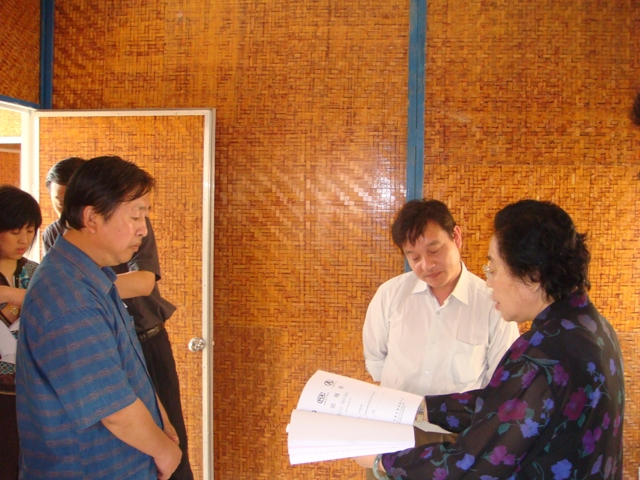 Ever since the Wenchuan Earthquake, ICBR has made a generous donation to the earthquake-stricken area, besides, the Centre will donate 50 sets bamboo pre-fabricated house, a total of 1000m2, to quake-hit regions in Sichuan Wolong Nature Reserve between June and August, which will exert the function of bamboo and rattan technology in earthquake relief effort, and provide further aid and support to victims.
A feasibility study meeting on donation was convened by Prof. Jiang Zehui, Director General of ICBR on 23 May. After that, a field trip to Nankou Town, Changping District was arranged and led by Prof. Jiang on 26 May. The team visited two bamboo pre-fabricated houses funded by the Tenth Five-year Plan demonstration project "Promotion and Demonstration of efficient and comprehensive utilization of bamboo". Back from the trip, another meeting was called, and experts of ICBR, CAF and other related organizations attended. Based on the achievements of science and technology research and promotion projects of Tenth Five-year Plan, the meeting decided that, ICBR will be responsible for the design, producing and assembling of the bamboo pre-fabricated house, in accordance with "The Earthquake-Hit Area Transitional Housing Construction Technology Resettlement Guidelines (Trial)" issued by Ministry of Housing and Urban-Rural Development, and ensure the victims can move in by October.