Charles Completed Cooperative Research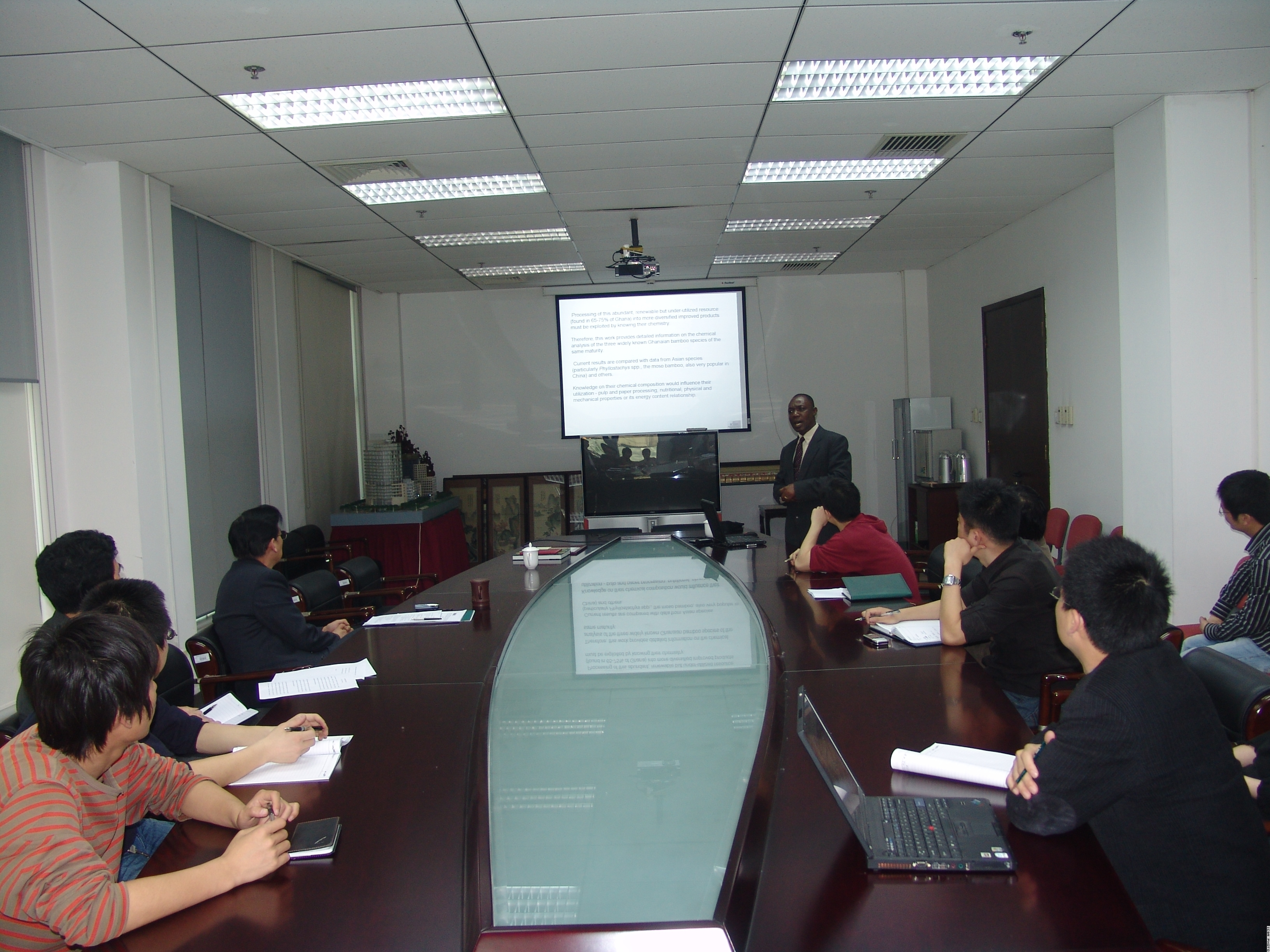 Dr. Charles Antwi-Boasiako from Ghana's Kwame Nkrumah University of Science and Technology (KNUST) has completed the cooperative research programme at Key Laboratory sponsored by ICBR on 15 April 2008. During his two-month stay in China, he carried out detailed studies on chemical analysis of three tropical bamboo species from Ghana by taking advantage of ICBR Key Lab's equipment and the assistance of ICBR researchers, and got quite valuable data and results, which would be of great value for the future utilization of these bamboo species.
Through this Cooperative Research Programme, he has not only obtained the valuable research data, but also broadened his knowledge on bamboo's potential in diversified utilization and industry development during his field trip to Taiping, Anhui province.
After the presentation, Prof. Yue, Executive DDG of ICBR made concluding remarks and emphasized that this programme provides a good platform for cooperative research and information sharing, and plays a significant role in bilateral, multilateral cooperation and exchange in bamboo and rattan sector between China and INBAR member countries.
Since 2006, ICBR have received 5 visiting scholars from 3 INBAR member countries, and will continue this programme to promote international cooperation on sustainable development on bamboo and rattan in the world.