International Conference BioEco 2007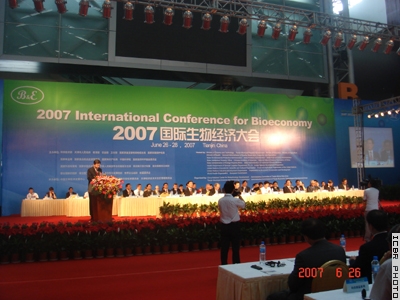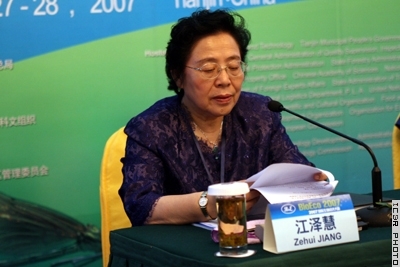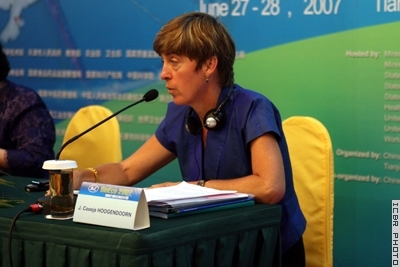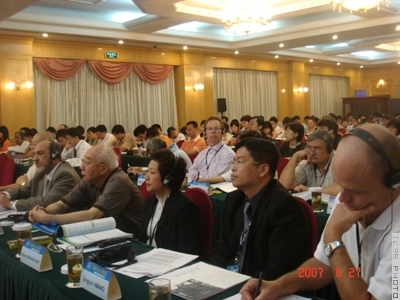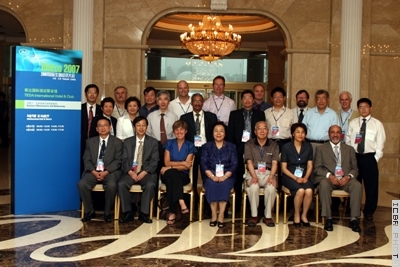 "2007 International Conference for Bio-economy" was held on June 26 in Binhai New District, Tianjin. Ms. Chen Zhili, State Councilor, attended the opening ceremony and delivered a speech. Wan Gang, Minister of Science and Technology, Zhang Gaoli, secretary of Tianjin Municipal Committee, Dai Xianglong, mayor of Tianjin and the leadership of the relevant ministries attended the conference. Former minister of the Ministry of Science and Technology and president of the conference, Xu Guanhua, the 1981 Nobel laureate, Weisaier, National Academics of United States, William Luther and the famous Chinese biologist, Wang Xiaodong, has made excellent reports. From 25 countries and regions, more than 2,000 scientists, and entrepreneurs attended the meeting.

Session 8 Biological Resources and Biodiversity Branch was organized. Prof. Jiang Zehui, Deputy Director of Population, Resources and Environment Committee of the National Committee of CPPCC, fellow of International Academy of Wood Science, Director General of International Centre for Bamboo and Rattan, and Dr. Coosje Hoogendoorn, Director General of International Network for Bamboo and Rattan chaired the meeting. From China, the United States, Canada, Brazil, the Netherlands, Finland, Austria, Russia, India, Japan, Thailand and Australia, 180 experts attended the meeting. The reports cover the topics on "water and soil bioremediation", "Resilient Plant Biotechnology" "Ecological Restoration," "Plants, Microorganisms and Marine Biological Resources Development and Utilization" and so on. Prof. Jiang Zehui and Prof. Chen Xuhe made a presentation on the "Development and Application of New Engineered Materials from Bamboo Resources."