Madame Jiang meets Xavier DEGLISE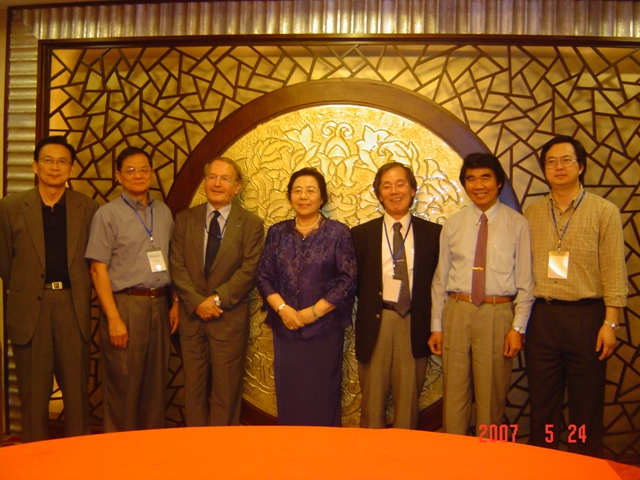 Madame Jiang Zehui, Fellow of International Academy of Wood Science (IAWS), President of Board of International Centre for Bamboo and Rattan (ICBR), meets Prof. Xavier DEGLISE (University of Nancy, France) IAWS President, during the "International Symposium on Advanced Biomass Science & Technology for Bio-based Products", at IBR Tower. They discussed the ways of developing exchange and cooperation on science and technology among IAWS, University of Nancy, Chinese Academy of Forestry (CAF) and ICBR.
Also attending the meeting were Prof. Yue Yongde, Executive Deputy Director General of ICBR, Prof. Fei Benhua, Deputy Director of CAF-ICBR Graduate School, and IAWS Fellows Mr. Xu Zhongyun (Southern Research Station of Forestry Department, Ministry of Agriculture, USA), Prof. Dr. Bunichiro TOMITA(University of Tsukuba, Japan),Tony Zhang ( FORINTEK, Canada),  Prof. Bao Fucheng(CAF) and Prof. Chen Xuhe(ICBR).