Taining Center of ICBR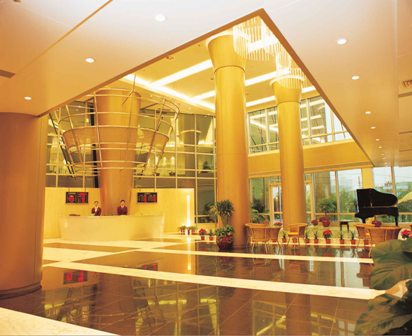 The International Bamboo and Rattan Tower (IBR) is a new hotel themed around bamboo and rattan. Located in the Wangjing development area, IBR is in a superior location adjacent to the fourth embassy zone and airport expressway. It is subordinate to the International Centre for Bamboo and Rattan (ICBR) of the State Forestry Administration, and serves the International Network for Bamboo and Rattan (INBAR), the first intergovernmental organization to be headquartered in China.
IBR is as fresh as a green bamboo, natural, refined, innovative, enterprising and dedicated, developing a style of its own in the hotel industry. Specially and elegantly designed, IBR is the ideal choice for business conferences. IBR has the philosophy of "a natural and environmentally friendly environment with comprehensive service", and welcomes guests and friends from all over the world with its charming bamboo and rattan culture.
As the curtain of night draws closed and neon lights flicker on, settle into a rattan chair, taste a cup of tea and look at the night view through a bamboo curtain…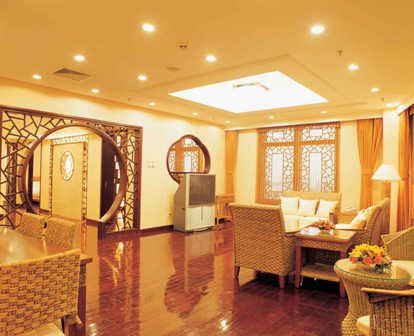 Such a tranquil place in the noisy city-the guest rooms of IBR will embrace you with typical Chinese bamboo and rattan culture.
There are single rooms, double rooms, suites, deluxe suites and VIP suites, with interior decoration mainly of bamboo and rattan. The guest rooms are spectacularly designed and the interior displays and furnishings are meticulous down to the last detail. For sure, the friendly and comfortable environment will wash away the troubles of the day, leaving you refreshed and invigorated.
Many kinds of conference room are available to meet your requirements. With specialized conference arrangements and excellent service, IBR is certain to be the perfect place to hold domestic and international trainings and conferences of all kinds.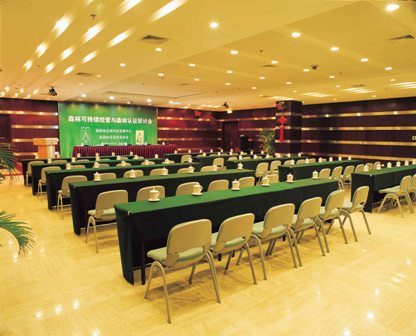 The Multi-functional Hall of IBR can hold 200 people, with excellent facilities, advanced audio-visual system and 6-channel simultaneous interpretation equipment.
With the Red Rattan Banqueting Hall and the Bamboo listening Hall, the Chinese dining-rooms gather together the essence of Chinese catering in fresh and elegant environment, and offer delicious dishes such as abalone, seafood, famous Sichuan, Cantonese and Huaiyang cuisine. For the authentic taste of these delicious dishes and a real Chinese bamboo and rattan culture, IBR is certain to come first on your list.
Various facilities such as bowling, billiards, table tennis, and chess are available.
Many services are offered, including airplane and train ticket reservation, foreign currency exchange, business center, car-leasing and an underground parking lot.